The Tube Amp Hall of Fame Site6
|
home


T A H F Tube Kits

The Tube Amp Hall of Fame, does not carry kits,
but I do, point you to where you can buy them.
so cough up some dough and build a project.
What else are you goni do watch TV?
-------------------------
not in any order
Tweed Deluxe 5E3 Kit Tweed Champ 5F1 and 5E1
Torres Engineering
1630 Palm Avenue
San Mateo, CA 94402
Phone (650) 571 6887 Fax (650) 571 1507 Pacific Time 10:00AM-5:00PM.
Also much much more
http://www.torresengineering.com/tweeddel5e3k1.html
http://www.torresengineering.com/newtweed5f15.html
------------
This is the place for circut boards, parts amp kits
all kinds of Gadgets and build stuff
-------
want a plexi kit? A deluxe? a 18watt marshall?
or they build them for you. prices are very good!!
see these guys NOW
http://www.ceriatone.com/
--------------------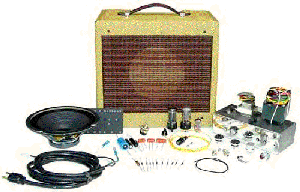 http://www.marshamps.com/
and Tubes too
info@marshamps.com
----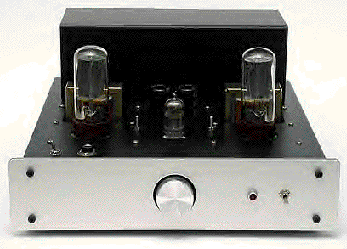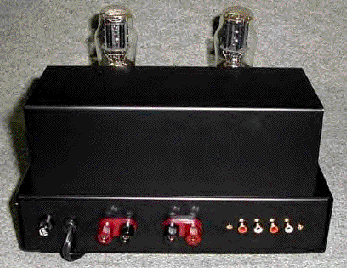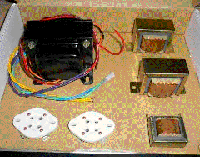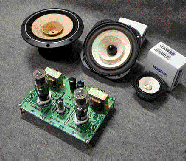 | | | |
| --- | --- | --- |
| | | 2A3 TUBE STEREO AMPLIFIER FULL DIY KIT 300B 6L6 211 845 |

Some audiophile knowledge: an 845 is good for about 20 watts, a 300B for about 8 or 9watt, a 2A3 for 3.5 watts and a 45 for between 1.5 and 2 watts. 211 is good for 12w. 2A3 tubes tend to be half-way between 300Bs and 45s. They are more dynamic than 45s but less punchy in the mid-bass than 300B tubes. 300B amplifiers tend to have beautifully detailed, natural-sounding mid-ranges and a powerful mid-bass, a touch of fire-side warmth and a certain sense of tangibility that puts flesh and blood on musical bones. 45 tubes tend to be clean, refined, detailed & nuanced and give an airy and spacious presentation. So 2A3 is in between as above.
impreza420@yahoo.com
-----------------
kits from HongKong if you can read Chinese
http://www.liteaudio.com/topiclist.asp?topicid=3
http://www.liteaudio.com/2005-1-22/2005122154154.htm Kit page
or check out the 50w single chip amp from national semiconductor
http://www.electronicsinfoline.com/
------------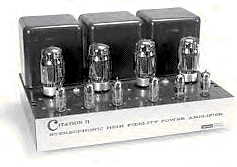 Harman Kardon Citation II Tube Amp Kit
--------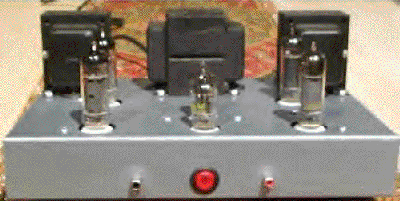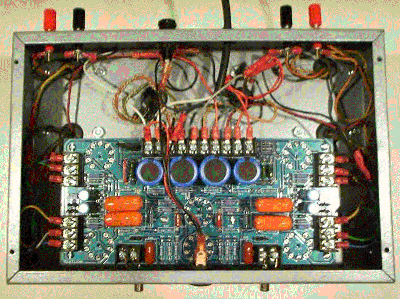 Stereo EL84 tube amp kit
diytube.com
--------------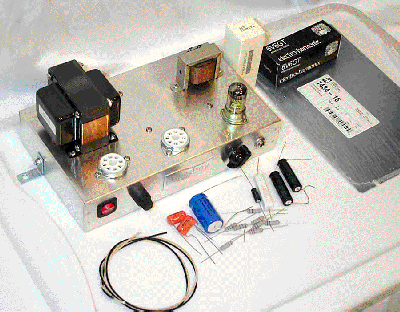 Bluesboy Amps, Bluesboy TVL5 kit
5F1 Champ
Steve is retiring so hurry-
grevieking on EBAY
--------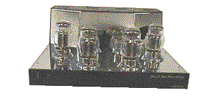 <click and buy one
Velleman 65W of pure class A power
from its KT88 output pentodes
http://www.tubedepot.com/tubeampkits.html
The Tube Depot has 15 tube amp kits
Fenders, Marshalls, Stereo's, and Mono blocks
Have a look
The Tweed Deluxe is awesome
http://www.tubedepot.com/diy-tweeddeluxe.html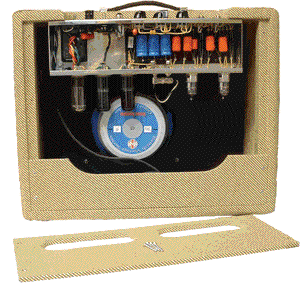 <Click and buy one
--------------------
Check out Guytronix
http://www.guytronix.com/pages/1/index.htm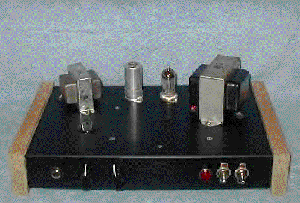 nice amp, clean and easy to build.
Gilmore Jr (1/2 Watt) and Ardmore (~8 Watt) Kits
designed by Gerhart Amplification's tone wizard, Gary Gerhart,
Gerhart Amplification's proprietary output transformers
manufactured by Mercury Magnetics
decent price too...
or the Ardmore Kit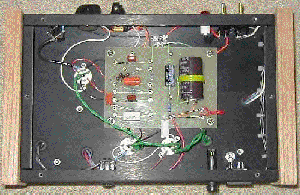 8 Watts 2xEL-84
now you could build this 8 watt one
have fun
oh ya, show your support and go buy one!!!!
http://www.guytronix.com/pages/1/index.htm
--------------------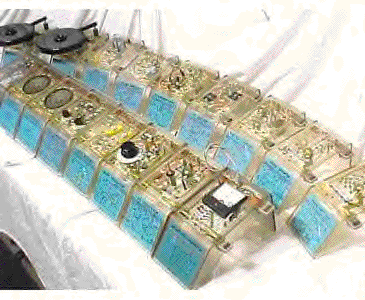 VACUUM TUBE AMPLIFIER RADIO ELECTRONIC'S
AND PHYSIC'S CLASSROOM DEMONSTRATION LAB
MADE BY ELECTRONIC AIDS, INC. OF BALTIMORE, MD.
EXPERIMENT WITH ELECTRICITY, MAGNETISM, AND GENERAL ELECTRONICS
Dont see em like this in school anymore
--------